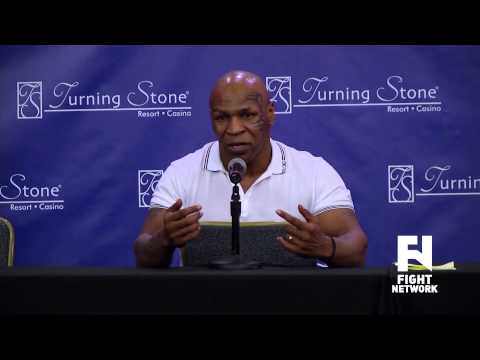 Mike Tyson has been lying all this time about being clean and sober.
The legendary heavyweight champion boxer dropped the bombshell in the middle of a press conference.
"I'm on the verge of dying because I'm a vicious alcoholic and I've been, um, I haven't drank or took drugs in six days."
From his perspective, it's a miracle that he could go that long without getting messed up. Tyson admitted to unloading his confession at an A.A. 12-step meeting. He's convinced that if he cannot stay sober this time around, he'll be going to an early grave.
Source: USA Today