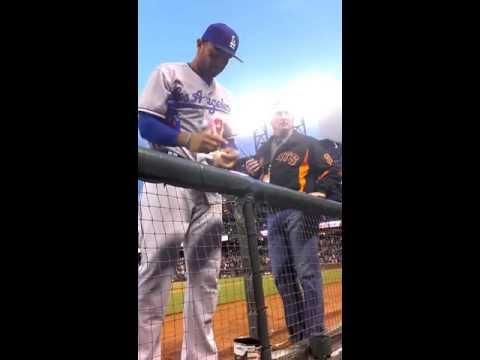 A video of Dodgers outfielder MATT KEMP is big on YouTube, because of something he did after a game against the San Francisco Giants on Sunday.
One of his coaches had told him about a young, terminally ill Dodgers fan who was seated in the front row near third base.
So Kemp went over to gave him a signed baseball. Then he also tossed him his hat, took off his jersey, and even untied his shoes and handed THOSE over.
Kemp was asked about it in a press conference yesterday, and said he didn't realize anyone was filming it. Adding, quote, "It was the first time I ever took my shoes off on a field, [and] the first time that Giants fans were ever nice to me."
( WARNING: There's an S-word.)