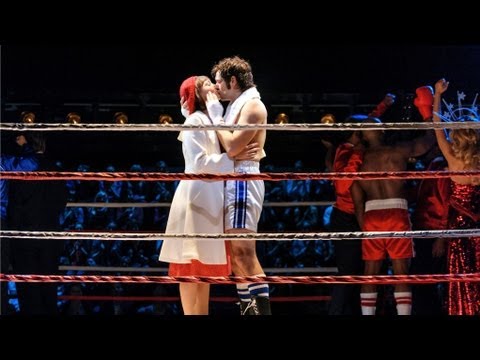 Tokyo, JAPAN: Hollywood actor Sylvester Stallone poses for a photo during a press conference to promote his latest movie, 'Rocky, the Final' at a hotel in Tokyo, 26 March 2007. The movie will be shown in Japan from April 20 this year. AFP PHOTO / TOSHIFUMI KITAMURA (Photo credit should read TOSHIFUMI KITAMURA/AFP/Getty Images)
After opening in Germany last year, the musical Rocky has finally been given a shot on Broadway.
It is moving into the space formerly occupied by Mamma Mia. Apparently everyone in Germany loves Rocky as a musical which they say stays close to the movie version .. and the songs are supposed to be great.
Here's a sneak peek:
Read more: http://news.yahoo.com/musical-rocky-heading-broadway-230232997.html