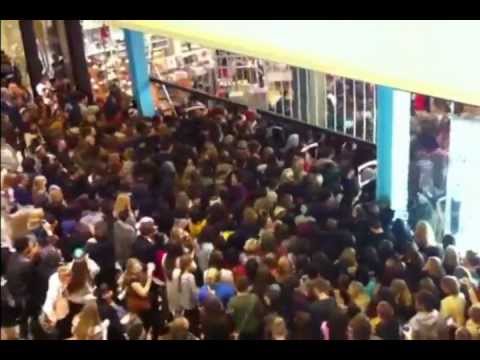 Because Black Friday just wasn't enough ... get ready for Black Thursday this Thanksgiving.
Malls all over the country are planning on joining stores like Wal-Mart and Target by opening on Thanksgiving day instead of the day after. And we're not talking midnight. Stores are planning to open at 8 p.m. on Thanksgiving night.
So eat early ... or risk everyone dashing to the door before the pumpkin pie is served.
Read more: Gawker